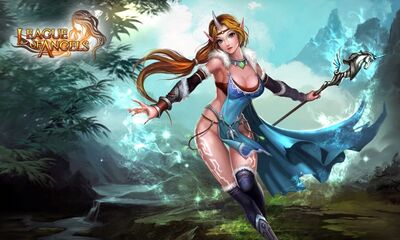 Astral Child
fell from the stars and was raised by wild unicorns. Hence she has powers beyond human understanding.
Class: Mage
Position: Ranged Support
Skill: Dream Blessing – Morale Boost for back row of your party, increases rage +40

Partner Skill: Having Green Ranger in the same party triggers Dream Blessing+.
Ad blocker interference detected!
Wikia is a free-to-use site that makes money from advertising. We have a modified experience for viewers using ad blockers

Wikia is not accessible if you've made further modifications. Remove the custom ad blocker rule(s) and the page will load as expected.