Boadicea is the angel of war, and provides strength and protection to all warriors in need.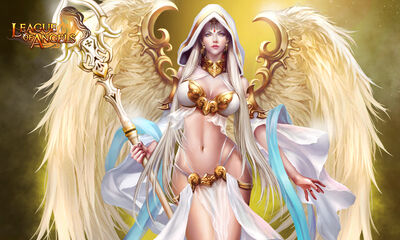 Attack Stats: MATK
Skill: Divine Slash– Deals MDMG equal to (160% ATK +500) to all enemies.
Halo: Buffs 4 party slots with 150 PATK, 150 MATK, 60 Agility, and 30 Block.

Official Site: http://angel.gtarcade.com
Forum: http://community.angel.gtarcade.com
Facebook Fan Page: https://www.facebook.com/LeagueOfAngelsGame
Official Guide: http://angel.gtarcade.com/angels/55.html#newsConter.html
Ad blocker interference detected!
Wikia is a free-to-use site that makes money from advertising. We have a modified experience for viewers using ad blockers

Wikia is not accessible if you've made further modifications. Remove the custom ad blocker rule(s) and the page will load as expected.