Lunaria is an Angel of the moon. She keeps the night skies lit to protect the weak, and has control over the tides.
Attack Stats: MATK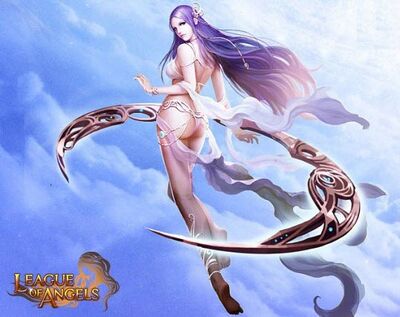 Skill: Supreme Judgment– Deals 300 MDMG + 150% MATK to all enemies.
Halo: Buffs 3 party slots with 400 HP, 100 PDEF, and 25 Crit

Official Site: http://angel.gtarcade.com
Forum: http://community.angel.gtarcade.com
Facebook Fan Page: https://www.facebook.com/LeagueOfAngelsGame
Official Guide: http://angel.gtarcade.com/angels/35.html#newsConter
Ad blocker interference detected!
Wikia is a free-to-use site that makes money from advertising. We have a modified experience for viewers using ad blockers

Wikia is not accessible if you've made further modifications. Remove the custom ad blocker rule(s) and the page will load as expected.